Lancaster Estate's 53 acres of vineyards are born from the rich, volcanic soils and rolling hillsides of Alexander Valley.
An Elite Wine Estate in the Rolling Hillsides of the Alexander Valley
Lancaster Estate is a family-owned winery, dedicated to crafting wines that are estate grown, produced and bottled. The stunning estate winery, 53-acres of vineyards, and cave rests in the southern tip of Alexander Valley, near the confluence of the Knights Valley and Chalk Hill appellations. The estate crafts wines blended exclusively from classic Bordeaux varieties — Cabernet Sauvignon, Merlot, Cabernet Franc, Malbec, Petit Verdot and Sauvignon Blanc — singularly identifiable as Lancaster Estate.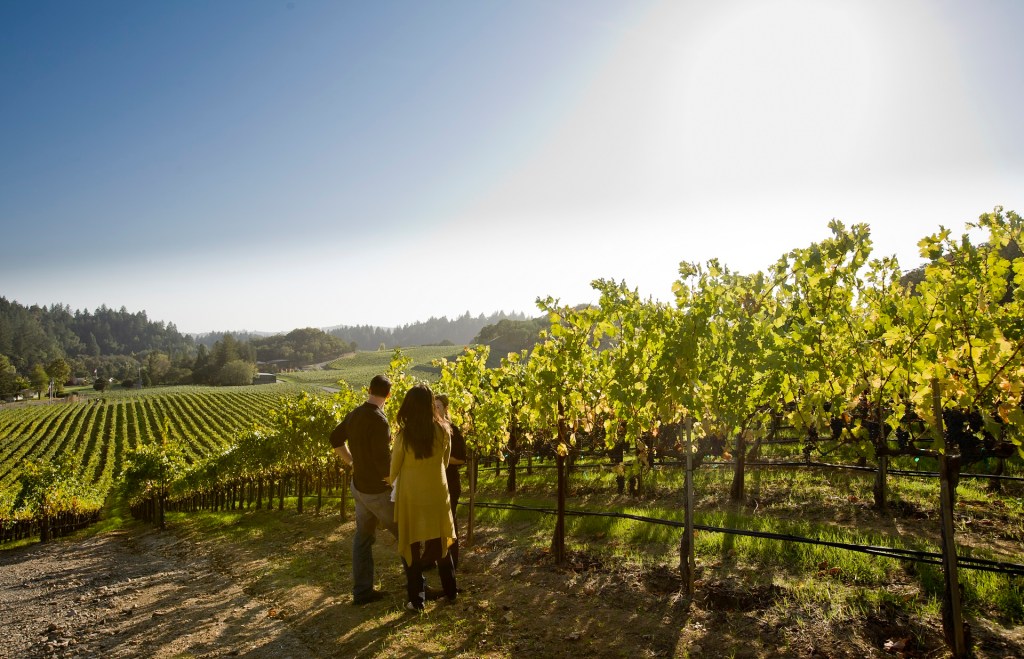 Experience Lancaster Estate
Located just outside Healdsburg, California, Lancaster Estate is situated on 53 hillside acres of vineyards in the eastern hills of southern Alexander Valley, at the confluence of the Chalk Hill and Knights Valley appellations.
Join the Wine Guild
Enjoy the latest releases delivered to your door. Club members receive discounts on wine and merchandise and complimentary tastings for up to 4 people. Plus, you will receive complimentary tastings and a minimum 10% discount on wine and merchandise purchases at any of our Sister properties.