Current Wine Guild Release
March 2022 Release by Guild Membership
---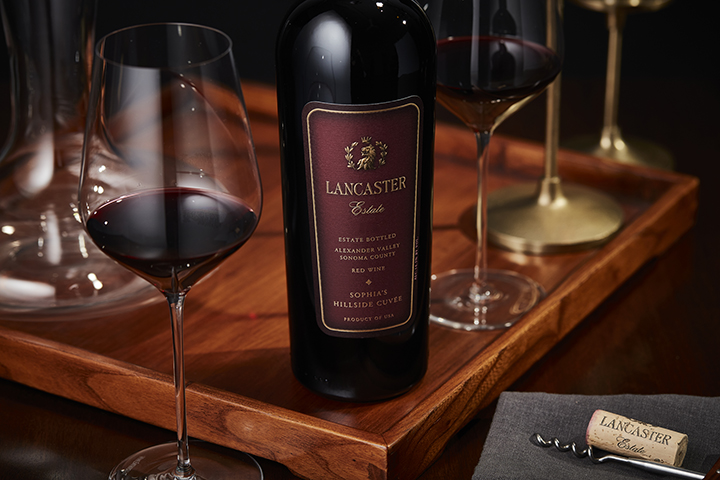 Lancaster Guild of 3
Guild of 3 – Mixed Red & White Wines – $180.00*3 bottles of 2019 Sophia's Hillside CuvéeGuild of 3 – Red Wines Only – $240.00*4 bottles of 2019 Sophia's Hillside Cuvée
Lancaster Guild of 6
Guild of 6 – $360.00*6 bottles of 2019 Sophia's Hillside Cuvée
Lancaster Crown*
Lancaster Crown – $577.50*6 bottles of 2019 Sophia's Hillside Cuvée1 magnum of 2018 Estate Cabernet Sauvignon*Lancaster Crown Membership is closed to the public.*Prices do not include sales tax and shipping
2019 Lancaster Estate Sophia's Hillside Cuvée, Alexander Valley
---
Our 2019 Sophia's Hillside Cuvée is composed of our young hillside blocks of Cabernet Sauvignon. The fruit from these estate vineyard blocks meld together to create a perfectly balanced, intense wine. It has the fruit-forward youthfulness and freshness of the young Cabernet Sauvignon that is softened and balanced by the French oak aging. Upon opening, deep aromas of dark plum, black pepper, tobacco and clove fill the nose.
Wine Club Price: $60.00
Retail: $75.00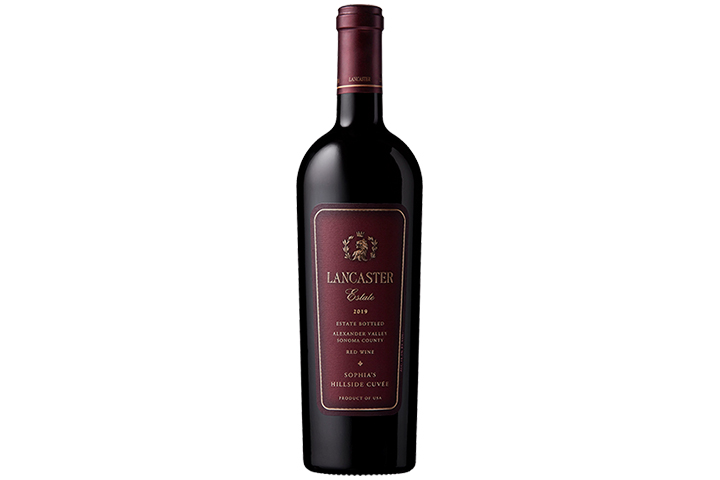 2018 Lancaster Estate Cabernet Sauvignon, Alexander Valley (1.5L Magnum)
---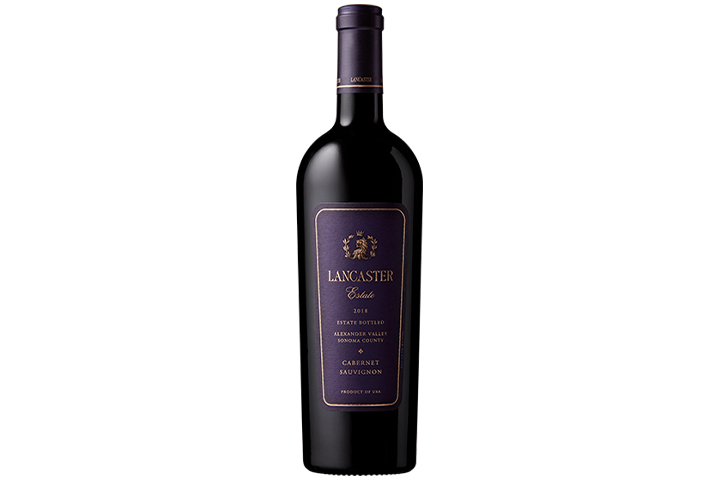 The 2018 Estate Cabernet Sauvignon captures the pure expression of our unique terroir at Lancaster Estate. It is a blend of all five of the red Bordeaux varietals we have planted on our volcanic hillside vineyards. The nose is rich with aromas of dark plum, tobacco and black pepper. The palate is deep and concentrated with flavors of black cherry, dark stone fruit, dried sage and a subtle earthiness. This wine should be decanted when young, and will only gain in complexity for the next 15-20 years.
Wine Club Price: $256.00
Retail: $320.00